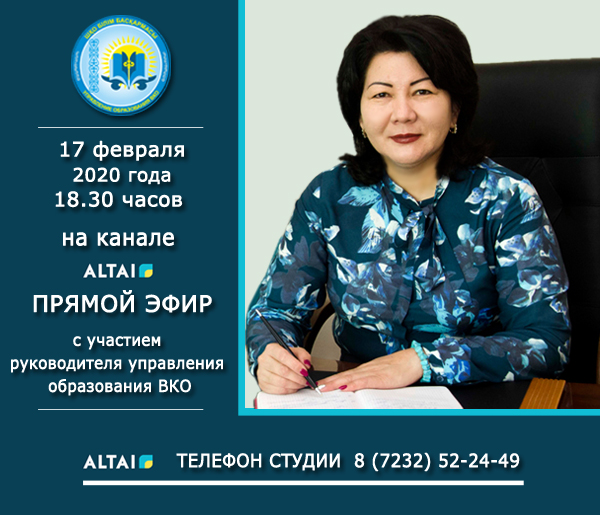 Dear East Kazakhstani citizens!
On February 17, 2020 at 18.30 p.m. Altai TV channel broadcasts live with the participation of the Head of Education Administration Zhumadilova Sairangul Akhmetkarimovna within the framework of the concept "Hearing State", set by the Head of State in the Address to the People of Kazakhstan.
If you would like to ask questions regarding the theme of the program, please, call at the studio phone number 52-24-49.